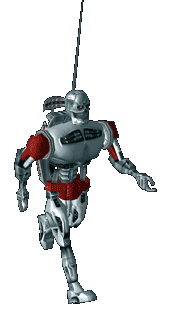 Decker mkI

Modified Silver One - this can be equipped with an advanced wireless uplink thanks to the co-processor from the 4T-HI/EF family (dedicated to hacking security programs) - also has a set of ready-to-upload multi-functional battle programs.

Requires: 
Silver One mkII

Decker mk II: 
Hacking speed +20%, Hacking range:+1
Decker mk III: 
Hacking speed +50%, Hacking range:+2
Ad blocker interference detected!
Wikia is a free-to-use site that makes money from advertising. We have a modified experience for viewers using ad blockers

Wikia is not accessible if you've made further modifications. Remove the custom ad blocker rule(s) and the page will load as expected.